Summer Projects to Improve Your Home
Summer is one of the best times in the year to get around to improving your home. Both regular maintenance tasks and remodels can be done in the summer, seeing as you won't have to worry about the weather too much. Small additions and touch ups on your home can go a long way in making it a more pleasant place to live.
Not sure what things to focus on while working on your home? Well, here's a list of things that are worth considering.


Paint and Finishing Touch Ups
Never underestimate a new coat of paint! Paints these days are more durable than ever, so if your house isn't exposed to too much harsh weather where you live, a fresh coat should last you at least a few years.
However, paint can be tricky, and if you don't know paints well, this could be a job best left to a professional.
Redoing the paint anywhere in your house shouldn't simply be a matter of running to the store, asking an assistant what you need, and then applying whatever you bought to the area that looks like it needs to be repainted.
Not all paints are equally good. And if you apply a fresh coat of high quality paint to a wall that had a bad paint, your new paint job simply won't last as long. Sometimes getting a paint job to last properly could require you to add a primer underneath, or to scrape off the old layer completely.
Whichever way it goes, it's important that you realize that you can't treat painting like a simple, straightforward task if you want the new paint job to last. To get your paint to last, you have to make sure you know what you're dealing with and that you're using the right products to get the best out of your fresh coat of paint.
When checking for areas that might need a new paint job, you need to think further than just checking your walls and roof. Here's a checklist of areas that you can check to see if they need a fresh coat of paint or finishing:
Window and door frames
Doors (including garage doors)
Fencing
Deck or patio
Outdoor furniture
Roof
Not everyone has a painted roof, so not all of those areas would necessarily present a problem to you. However, what should be clear is that there are plenty of areas in and around your house that can do with a fresh coat of paint or finishing from time to time.
Siding Improvements
Maybe your siding is old and you want to replace it. Or perhaps you just want to switch from one kind of siding to another. Siding can either be made from vinyl, wood or metal, and all options have their pro's and cons.
If you have wood siding, there's a good chance that it might need some maintenance. There might be areas in your siding where the wood has gone bad, in which case some parts might have to be replaced.
Adding Energy-Efficient Windows
Energy-efficient windows can go a long way in helping to regulate the temperatures inside your home without using air-conditioners, heaters or your fireplace. The aim of these windows is to either keep heat inside your home more efficiently, or if rooms get too much sun, the windows helps to keep out the harshness of the sun.
The trick is to get windows that suit your climate type best. You might even want to install the different kinds of windows in different areas of your home depending on how much sun they get. Also be sure to do your research and make sure that you're having a high grade window installed, otherwise all the effort might not pay off really well.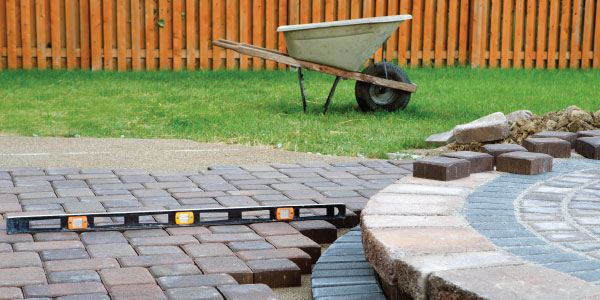 Deck and Patio Addition
No, a deck or patio addition isn't a very small home improvement project, but if you don't have a deck or patio, adding one can make your yard a more fun place to be this summer.
If you're exceptionally good at carpentry, you could even try to build your own. It could be a fun project for your family to try this summer.
However, if you've never built anything out of wood in your life, your deck or patio isn't a good place to start experimenting. After all, you want your deck or patio to be durable.
If you already have a deck or patio, you could consider changing it to be bigger or smaller. But even if you're perfectly satisfied with the amount of space on your patio, and the space still left in your yard, you should check your deck or patio every year to see if it needs any maintenance. There might be pieces of wood that are cracked, or some planks might need replacement.
To help your deck or patio last longer, it's also best to have a fresh coat of finishing applied once every one or two years. How often you refinish your patio will depend on the weather conditions in your area, as well as how often you use it. To keep this area looking its best, it's also recommended that you clean it properly.
Need these projects done but don't have time to complete when yourself? Feel free to call us at Chimney Sweeps West! We have a team of professional handymen that can help you painlessly get around to all of your home maintenance tasks this summer. With professional help, you won't have to squeeze home improvement and maintenance into your already busy schedule, we can help you get everything done in as little time as possible so you can enjoy the look and feel of your newly improved home in no time!