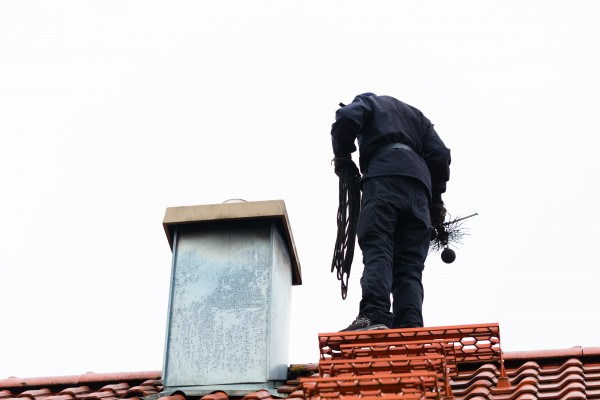 Get Chimney Sweeping in Knoxville Before Winter!
Chimney Sweeps West is encouraging homeowners and renters with chimneys to prepare themselves for winter by contacting them for an appointment as soon as possible for an annual chimney inspection.
Last winter there was an increased number of chimney fires due to the long and bitter cold temperatures across the country. Firefighters are now calling for homeowners to insure their chimneys are maintained in a safe working order to reduce the threat of fire in the coming cold months.
It is important that your chimney is swept at least once a year to prevent the development of debris, which could start a fire. In addition to this, the brickwork on the chimney needs to also be examined, particularly in the roof space, to ensure there are no cracked or broken bricks where embers might escape. This is best left to professionals who know what to look for and who have the appropriate safety equipment for getting high up on the roof.
Open fires can be cozy and a more affordable way to heat your home, however a chimney fire is dangerous and pricey. Not only can it cause substantial damages to your home, it might also put the lives of you and your family in severe danger.
Top suggestions to enjoy your fireplace safely:
Have the chimney swept a minimum of once per year, or more frequently if you burn wood.
Do not build fires too high and be sure to let them burn down prior to you going to bed.
Inspect the hearth, floor and home furnishings near the fire for hot sparks or embers prior to retiring for the night.
Use a fire guard to prevent accidental fires and make certain that it complies with local safety standards.
Do not put objects on or above the mantle which might cause you to stand too near the fire to reach or utilize them.
Avoid burning resinous woods as soot builds up quickly.
Buy only appropriate fuels.
Do not overload the grate.
Above all, make sure that you have a working smoke alarm installed on each floor of your home. This will offer you an early warning to a fire, enabling extra time for your family to escape.
Learn some tips to help your fireplace burn cleaner.
Check out our Knoxville Office!