Summer House Maintenance Many People Overlook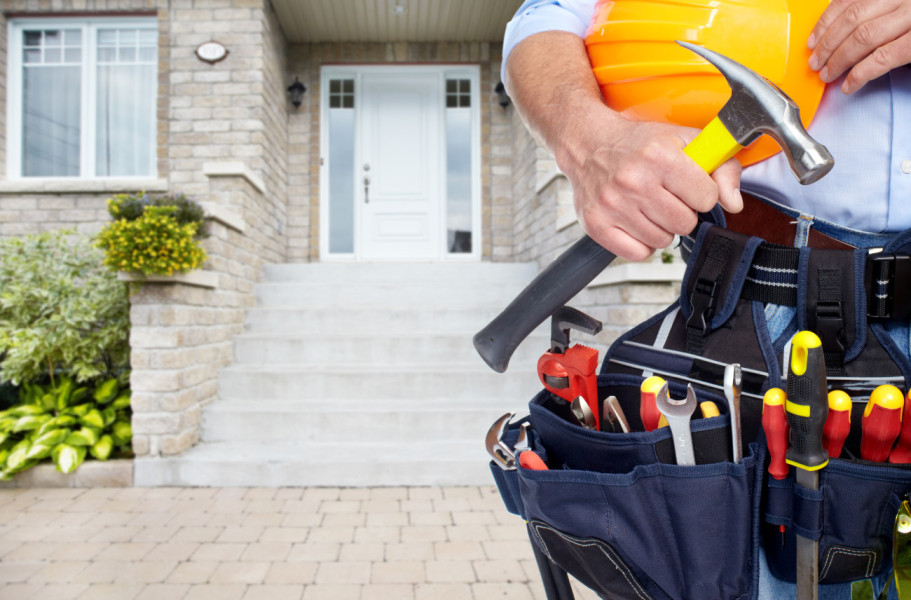 House maintenance is a necessary job. By keeping your house properly maintained, you'll be saving both time and money you'd have to spend if a problem occurred. House maintenance also ensures your place is always looking at its best.
But there are many areas people often miss when doing an annual check up and repair, and depending on the amount of work that needs to be done in your home, it could take a whole day to get around to all your home repair tasks. If you don't have time to do your own home repairs, it's always possible to hire a handyman to do these things for you.
At Chimney Sweeps West in Knoxville, we have a reliable team of handymen to help you survive your summer house maintenance.
Air Conditioning
Summer can be uncomfortably hot and you're likely to use your air conditioning a lot during this time. To keep your air condition functioning optimally, you need to check and replace the filter. Doing this will help keep the air cleaner and might help to avoid allergies.
If you're hiring a handyman to help you with your home repairs, you could also ask that he replace any other parts of your air conditioning system that might not seem to be functioning properly and have him clean the air conditioning drain line.
The Water Heater
Water in certain places is often very mineral rich. Because of this, hot water heaters can accumulate sediment build up over time, which shortens the life of the heater and raises your electricity bill. To lengthen the life of your own heater, you can drain it once a year so that sediment can be removed from the tank. But don't try to drain your water heater if you don't know how to, doing so could result in burns, electrical shock and damage to your heater. If you're unsure of how to clean our your hot water heater, it's better to ask a handyman to help you with the task. You can even ask your handyman to inspect the heater for other problems that could be potentially dangerous.
Inspect Your Driveway
Cracks and holes are prone to forming in driveways. While they don't really pause a hazard to your health, they are unsightly and can lead to further damage if they're not repaired. There are various things you could do to improve the appearance of your driveway, such as pressure washing it and filling cracks or holes.
Cleaning Gutters
Cleaning the gutters isn't always overlooked, but few people like doing it. As a result, gutters often have a lot of organic rubble in them. Keeping your gutters clean helps to insure that water drains from your roof properly when it rains, failing to clean them out could lead to leaks in your ceiling and other undesirable consequences. If you have a fear of heights, then don't hesitate to call Chimney Sweeps West in Knoxville to help you clean out your gutters.
Window Sealant Replacement
You won't need to replace the sealant of your windows every year, but sometimes sealant that's grown old and has started breaking is left without repairing. This is a big mistake, as the sealant is meant to keep the window in place and keep your home free of water leaks and dust. The worst thing that could happen as a result of not checking window sealant and maintaining it, is that one of your windows could literally fall out when there's no longer enough sealant to hold it in place. Windows don't often fall out, but it's not completely unheard of and it would result in broken glass pieces in your yard or home.
Find And Fix Wall Cracks
Cracks in the wall are unsightly and could potentially become problematic in the future. An essential part of your annual home repairs should involve finding cracks in the interior and exterior walls of your house and fixing them. This step is especially important if you live in a brick house, but other houses could also develop wall cracks that could be very harmful.
Check Your Deck
You're likely to be spending a lot of time outside during the summer, so it's important to keep your deck in good condition. Problems with your deck might include rotting wood, cracked boards and worn through varnish or sealant. Should there be any problems with your deck. It would save you both time and effort to get a handyman to fix it for your.
Replacing boards and resealing a deck is a task that requires both time and expertise, it isn't advisable to try doing it yourself if you don't have any experience working with wood, as you may end up choosing the wrong kind of wooden board or color of varnish.
Roof Repairs
It's important to look at all the tiles on your roof on an annual basis. Loose or broken tiles can be replaced without having to replace to whole roof, but it can sometimes be necessary to

redo a roof entirely. If your roof tiles are breaking regularly, and often need to be replaced, it might be time to have your roof re-tiled.

There are countless of things to check when doing your annual home repairs, if you feel uncertain about what needs to be done in your own home, feel free have a professional handyman assess and repair your home. Ask to have a complete check and repair done in all the usual problem areas if you don't know where to start. Handymen know where home repairs are often needed, and will gladly help you find and fix the problems you might not even have been able to think of yourself.